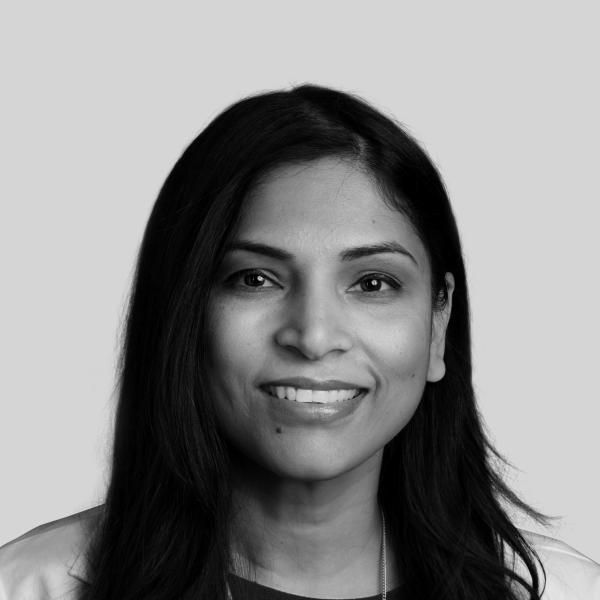 Kirti Kulkarni, MD
Fellowship Program Director
The Breast Imaging Fellowship at the University of Chicago is a one-year non-accredited clinical fellowship program. The fellowship offers extensive clinical experience in screening, diagnostic mammography, breast ultrasound, breast MRI, and breast interventional procedures. This fellowship is closely supervised by fellowship-trained breast imaging faculty at University of Chicago and NorthShore University Health System. The program has a multidisciplinary approach with a focus on diagnostic evaluations, consultations, image-guided procedures, and appropriate recommendations. The breast imaging section recruits 2 fellows per year. 
The fellowship is split between University of Chicago Medical Center and NorthShore University Health System Evanston Hospital, which provides a comprehensive learning experience. The ultimate goal of a fellowship program in breast imaging is for fellow graduates to be fully prepared to assume a leadership role in any breast imaging facility.
The ultimate goal of a fellowship program in breast imaging should be for fellow graduates to be fully prepared to assume the role of lead interpreting physician in any breast imaging facility, without the need for additional training. The fellow should acquire much deeper knowledge of all topics for which the resident should have familiarity and understanding (as listed below).
Demonstrate proficiency in performing all types of interventional breast imaging procedures.
Demonstrate proficiency in interacting with patients, including how to recommend biopsy, how to explain a cancer diagnosis, and how to develop sensitivity to patients' emotional needs.
Experience interacting with surgeons, pathologists, medical oncologists, and radiation oncologists in providing multidisciplinary patient care.
Familiarity with radionuclide breast scanning
Familiarity with performing a medical audit
Teaching medical students and residents
Encourage participation in research projects
Familiarity with performing breast positioning and setting techniques for mammographic examination
Familiarity with performing technologists' quality control tests for screen-film and digital mammography
Knowledge of quality control tests performed by medical physicists
Observation of pathology, breast surgery, and radiation therapy practice
Facilities: The Breast Imaging reading rooms are located on the first and second floors of the Duchosoiss Center for Advanced Medicine (DCAM).  Screening mammograms and breast MRIs (including MRI-guided breast biopsies) are performed on the first floor of DCAM.  Diagnostic mammograms, breast ultrasounds, and related image-guided procedures are performed on the second floor, DCAM 2B.
Work Schedule: The work day varies depending on the daily schedule.  If MRI-guided breast biopsies are scheduled, the work day may begin as early as 6:45 am, although routinely the day begins at 8:00 and goes until at least 5 pm, Monday through Friday.  The fellow will be assigned to cover screening mammography, diagnostic mammography (including breast sonography), breast MRI, image-guided procedures, or interdisciplinary breast conference preparation.  The breast imaging schedule is posted monthly.
Section meetings: Section meetings occur monthly and are posted on the monthly schedule.
Systems training: Systems training will occur with a member of the IT department.
Introduction to staff: The Breast Imaging section consists of Dr. Hiroyuki Abe, Dr. Kirti Kulkarni, and Dr. Rajshri Shah.  Introduction to the technologists will occur during the first two weeks of the fellowship.
Educational responsibilities: In addition to contributing to the section teaching file and teaching residents and medical students at the workstation, the fellow will be expected to participate in the following conferences:
Radiologic-Pathology Correlation conference (Wednesday, 7:30am)
Resident noon conference (Thursday, 12:45 pm)
Interdisciplinary breast conference (Thursday, 8:00 am)
Journal Club (third Tuesday of the month, 7:30)
QI activity: The fellow is expected to participate in the section's Quality Improvement projects:
Expense reimbursement: An academic stipend of $1500 is provided for fellows.
Clinical imperatives: As the Department of Radiology strives to provide timely and accurate service to our clinical colleagues, all dictations must be proofread for accuracy and signed before leaving work.
Evaluation: Fellows are evaluated quarterly through MedHub, the online evaluation system. 
Preliminary goals for the year: The fellow is expected to develop and complete at least one project (clinical, educational, or research) of benefit to the section with assistance as needed from the faculty.  Potential projects should be formulated/initiated by the end of the first month of fellowship.
How To Apply: Applications for the 2024-2025 academic year (July 1, 2025 –June 30, 2024) will be accepted starting August 1, 2022.  
Please note that the breast imaging group has decided to opt out of the match for the year 2023-24. Sorry for any inconvenience. The SBI has been informed of our decision. 
Applications for 2024-2025 will be accepted from August 1, 2022 to November 15, 2022. Applicants must complete an accredited four-year radiology residency program and be board certified or board eligible in diagnostic radiology. Offers for interviews will be made upon assessment of the completed application. Virtual interviews will be held after November 1, 2021.
To apply for a fellowship position, please send your application to Fellowship Program Administrator, including CV, a personal statement, USMLE Score Card (Step 1, 2, and 3), a copy of your ECFMG certificate if you are a foreign medical graduate, passport size photograph, and three letters of recommendation addressed to Kirti Kulkarni, MD, Director, Breast Imaging Fellowship. One letter must be from your current residency Program Director. All applicants must be eligible for Illinois Medical Licensure, and all application materials must be submitted (including all letters of recommendation, addressed to Dr. Kirti Kulkarni) to be considered.
Please scan and email your completed application including required materials and letters of recommendation to Lee Brauer at nbrauer@radiology.bsd.uchicago.edu.
Click here for the Breast Imaging application.
Faculty
Hiroyuki Abe, MD
Professor of Radiology
Section Chief, Breast Imaging
Director of Breast Imaging Research
Kirti Kulkarni, MD
Associate Professor of Radiology
Program Director, Breast Imaging Fellowship
Aiyah Jandali, MD
Assistant Professor of Radiology