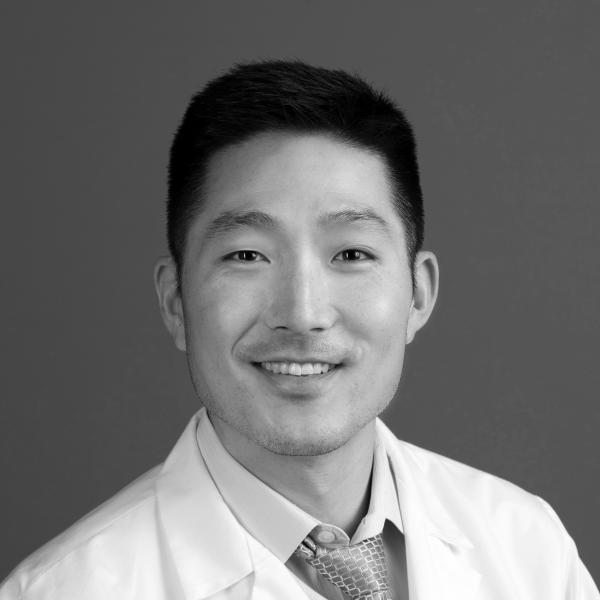 Jonathan Hero Chung, MD
Fellowship Program Director
The Cardiothoracic Radiology Fellowship is a one-year comprehensive, non-ACGME-approved fellowship, which offers extraordinary opportunities for focused clinical education, research training, and multidisciplinary clinical interactions, designed to develop broad-based expertise in all forms of non-invasive cardiothoracic imaging.
The patient population and clinical experience represent both a comprehensive outpatient setting and an inpatient tertiary referral center with a high volume of oncology, surgery, medicine, pulmonary, transplantation, and emergency referrals. Fellows will experience the whole gamut of cardiothoracic imaging including pulmonary, vascular, and cardiac imaging. Our team has specialized expertise in interstitial lung disease (ILD), and we are very active in ILD research. Our center is also the busiest Level One adult trauma center in the city of Chicago and is particularly attractive for those who are interested in penetrating as well as blunt trauma. Upon completion of the program, fellows will be able to protocol and interpret all types of chest and cardiovascular diseases and address complex clinical questions at an expert level.
Resources: CT equipment includes seven scanners, including three 256 scanners, three 64-slice scanners, and one 128-slice scanner, all with iterative dose reduction software. Dual-energy capabilities are widely available across our medical center.
There are 9 MRI scanners for clinical procedures, including five 1.5T and four 3T magnets. In addition, there are two (1.5 and 3 Tesla) dedicated research MR scanners and a small-bore high-field strength MR (9.4 Tesla) for specimen and small animal imaging.
AI solutions are utilized for pulmonary nodule detection (including pulmonary vessel subtraction software) and for pulmonary embolism triaging and detection.  Dual-energy radiography is employed on all PA radiographs while bone subtraction software is employed for portable radiography.  
Academics: Fellows will participate in resident education and are strongly encouraged to participate in research. Research is actively being performed on interstitial lung disease, cardiac imaging, indeterminate pulmonary nodules, and lung cancer.  Projects in quality improvement also abound.  Our section has and continues to leverage the synergies of technology and quality improvement to enhance patient safety, optimize radiologist workflows, support ease of practice, and augment diagnostic accuracy and efficiency.
Conferences and Mentorship: The fellow will participate actively in multidisciplinary conferences including those discussing interstitial lung disease, interstitial lung abnormality, lung cancer, mesothelioma, and advanced cardiac imaging cases. The fellow will complete at least one academic project under the mentorship of at least one of the faculty members in the section.  Presentation of sectional research at a national meeting will be supported by the section.
Application Process:  We will fill one Cardiothoracic Radiology Fellowship position starting academic year 2024. Applications for the 2024-2025 academic year (July 1, 2024 – June 30, 2025) are currently being accepted.  Applications are accepted on a rolling basis. Interviews will begin in the Fall of 2022. 
Applicants must be eligible for a valid medical license in Illinois, must have completed a residency in diagnostic radiology, and must be board-certified or board-eligible in diagnostic radiology.  International medical graduates must have completed a residency in diagnostic radiology in their country of origin and have a valid, current radiology board certification from their country of origin. These candidates must be eligible to obtain a license to practice medicine in Illinois and must have a valid Educational Commission for Foreign Medical Graduates certification requiring clearance of U.S. Medical Licensing Examination steps 1, 2, and 3. All applications must be complete (including all letters of recommendation, addressed to Dr. Jonathan Chung) to be considered.  One letter must be from your current residency Program Director.
Please scan and email your completed application including required materials and letters of recommendation to Lee Brauer at nbrauer@radiology.bsd.uchicago.edu. 
Click here for the Cardiothoracic application.